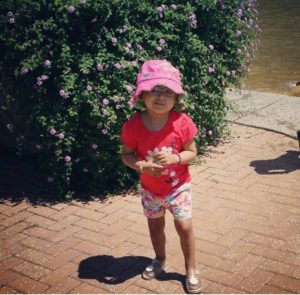 Today Ken rides for an Angel, Sara.
Sara Lourdes
Do Dx: August 15th 2011
Age: Forever 3
This is Sara Lourdes. Nick name Sarita lulu named after both grandmothers. A bubbly little girl with a big heart. She was very sociable and down to earth. She loved music with passion and food! Though she was partially blind due to her cancer Retinoblastoma, that didn't stop her from feeling the beauty of life and even the slightest of seeing as well. She loved the movies Frozen and Hotel Transylvania. Her love and passion for life was endless until she passed away at age 3 fr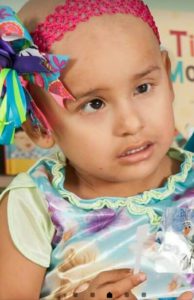 om secondary cancer pineoblastoma (cancer of the brain). She never gave up without a fight."
Isabella Rodriguez, thank you for sharing your Angel with us. We will always help to make sure that Sara's Legacy will live on. Her fight will never be forgotten, and we will never stop fighting for her.