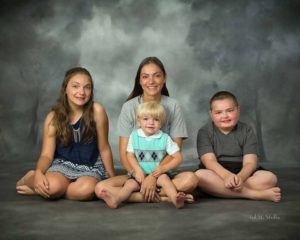 Today Ken rides for an Angel, Ethan.
"Ethan D Fox, forever 9. Diagnosed with DIPG March 18th 2016, gained his wings December 5th 2016. Battles bravely for 9 short months. Ethan loved sharks, video games especially war, shooting games, also loved camping, fishing, swimming. Favorite color was blue. Had 2 siblings, sister 11 and baby brother 2. Ethans dad had passed away
December 18th 2011. Ethan was full of energy, very caring and an excellent child. Was a silly, full of life child, always put a smile and everyones face."
DIPG is a four letter word. It's brutal, it hits these angels hard and fast. The first thing I noticed about the pictures Ethan's mom sent me was his awesome mohawk. Apparently, that was hi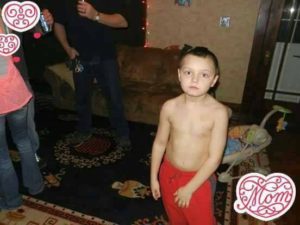 s favorite hairstyle but he didn't stop there, he loved dying it every nowand then . It may not seem like much but it shows how full of life he was. He made his own rules. It is an honor to dedicate today's ride to this Angel. Khia EthanStrong Pire, thank you for sharing Ethan with us and allowing us to help keep his memory alive. Ethan, we will never stop fighting for you. Fly high, Angel.