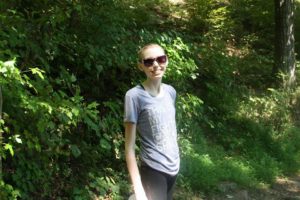 Today Ken is riding for a Hero, Saylor Wilkinson. This beautiful young lady is 15. Saylor's mom, Shanda Wilkinson, reached out to me, "My daughter is Saylor Wilkinson. She is 15 and fighting Acute Lymphoblastic Leukemia. She was diagnosed in August of 2015. She loves her family, her dogs, music and art. She is an honor student and has kept up with school throughout treatment. She is one amazing hero!"
On top of all of this, Saylor lost her best friend this year, her grandfather. He passed unexpectedly due to complications during surgery.
It's always a little more difficult with our older kids, they're old enough to know that being sick isn't just a part of life. They understand that their fight is life or death. They miss their friends, prom gets put on the back burner because chemo comes first. Playing sports isn't an option. Our kids deserve more. They deserve the chance to laugh about the awkward high school years, without fighting for their lives.
Saylor, it is an honor to ride for you today. Thank you to you and your mom for sharing your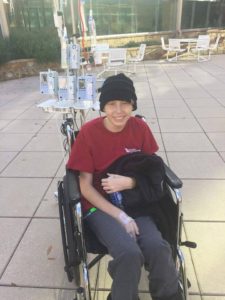 story with us. I promise you will never fight alone, and we will never stop fighting for you.